On the 27th August 2017, the wedding of Samantha and Harry took place at The Royal Hall in Harrogate and oh what a wedding it was! Smooth Operator LTD are always honoured to be part of these special occasions as wedding planners and this wedding had an extra special place in our hearts because our very own Janice was the Mother Of The Bride.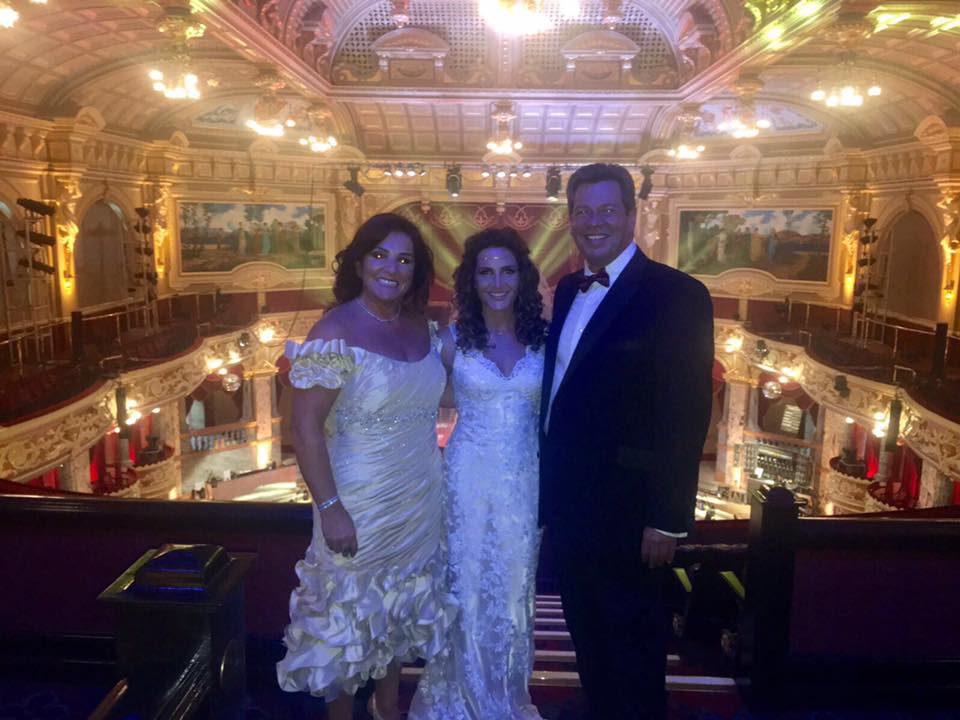 The wedding reception was held at The Royal Hall in Harrogate which, as you can see is such a stunning venue. The whole theatre was hired out and it looked so sumptuous and regal- definitely fit for a King and Queen. Samantha and Harry were certainly our King and Queen for the day!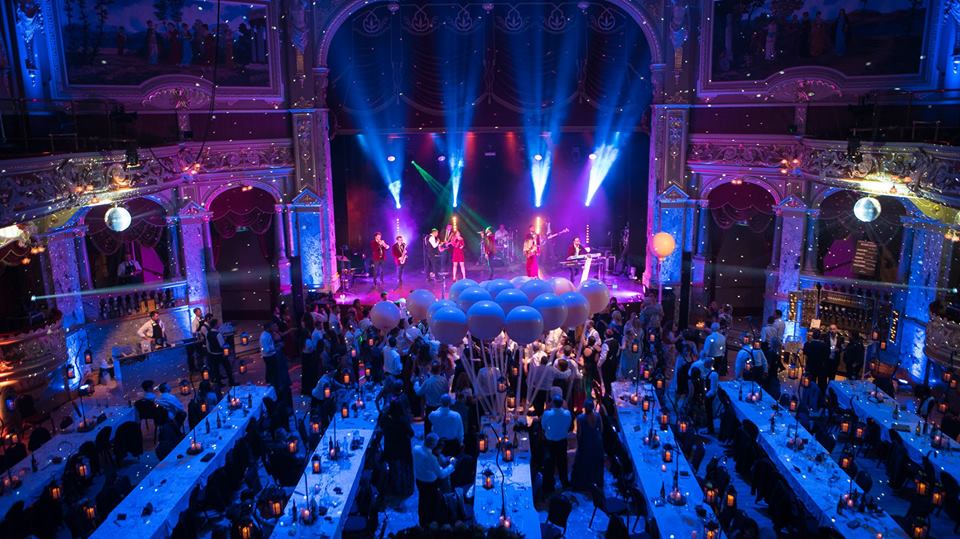 As you can see from the image above the tables were set out in rows towards the centre stage with pretty soft glow lanterns dotted down the tables which really gave a beautiful cosy feel to the room.
The stage looked amazing as did the Gilev band. They really knew how to get the party started and all of the wedding guests were up dancing straight away. Large balloons decorations on chiffon were added for an element of fun.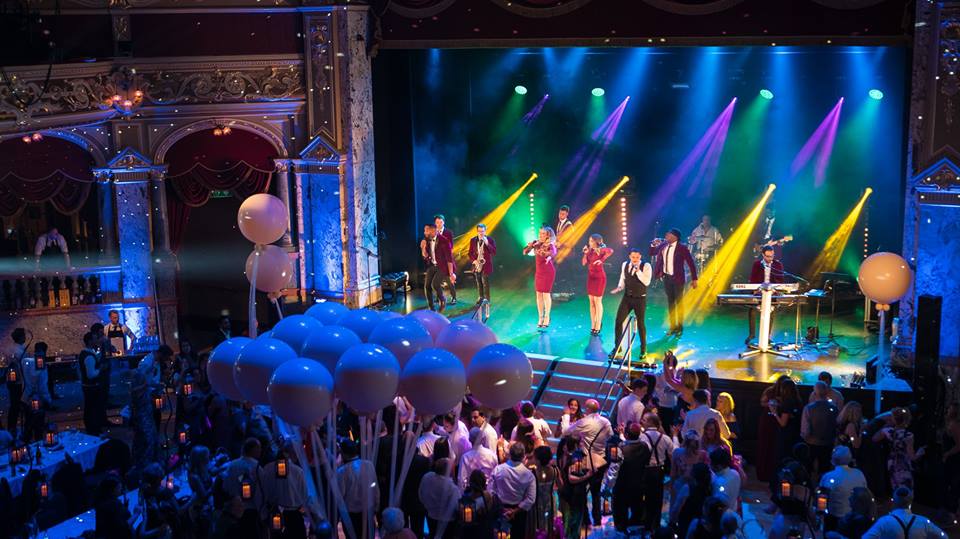 The gigantic helium balloon display was very versatile as the balloons were completely inter changeable. They were then used to create some fantastic wedding shots- take a look at our glorious bride below.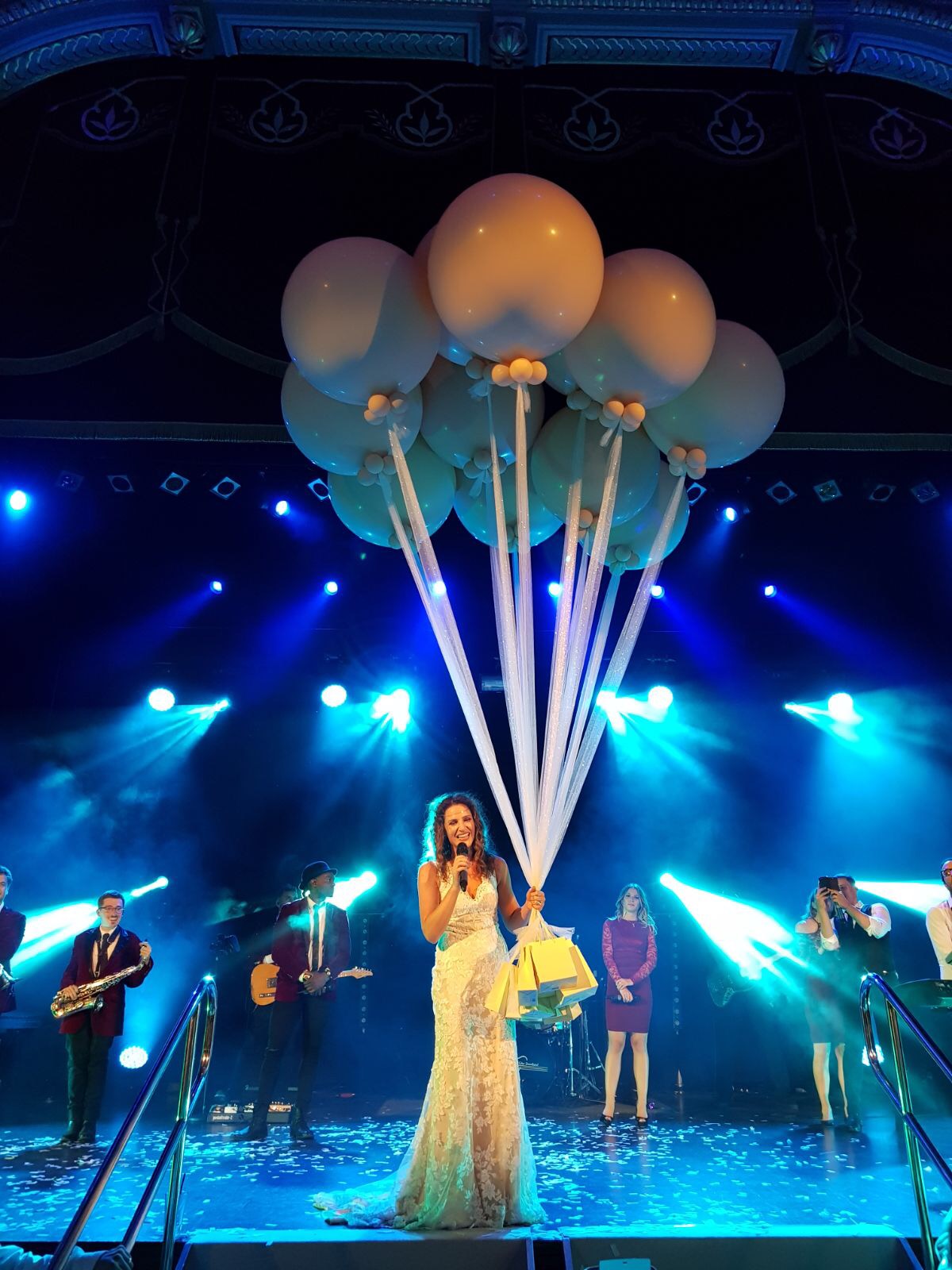 The lighting was provided by Lightech. We had coloured up-lights on the stage and thousands of little fairy lights dotted everywhere; it truly was a feast for the eyes. The guests were all amazed by everything but the lights really gave it that extra wow factor.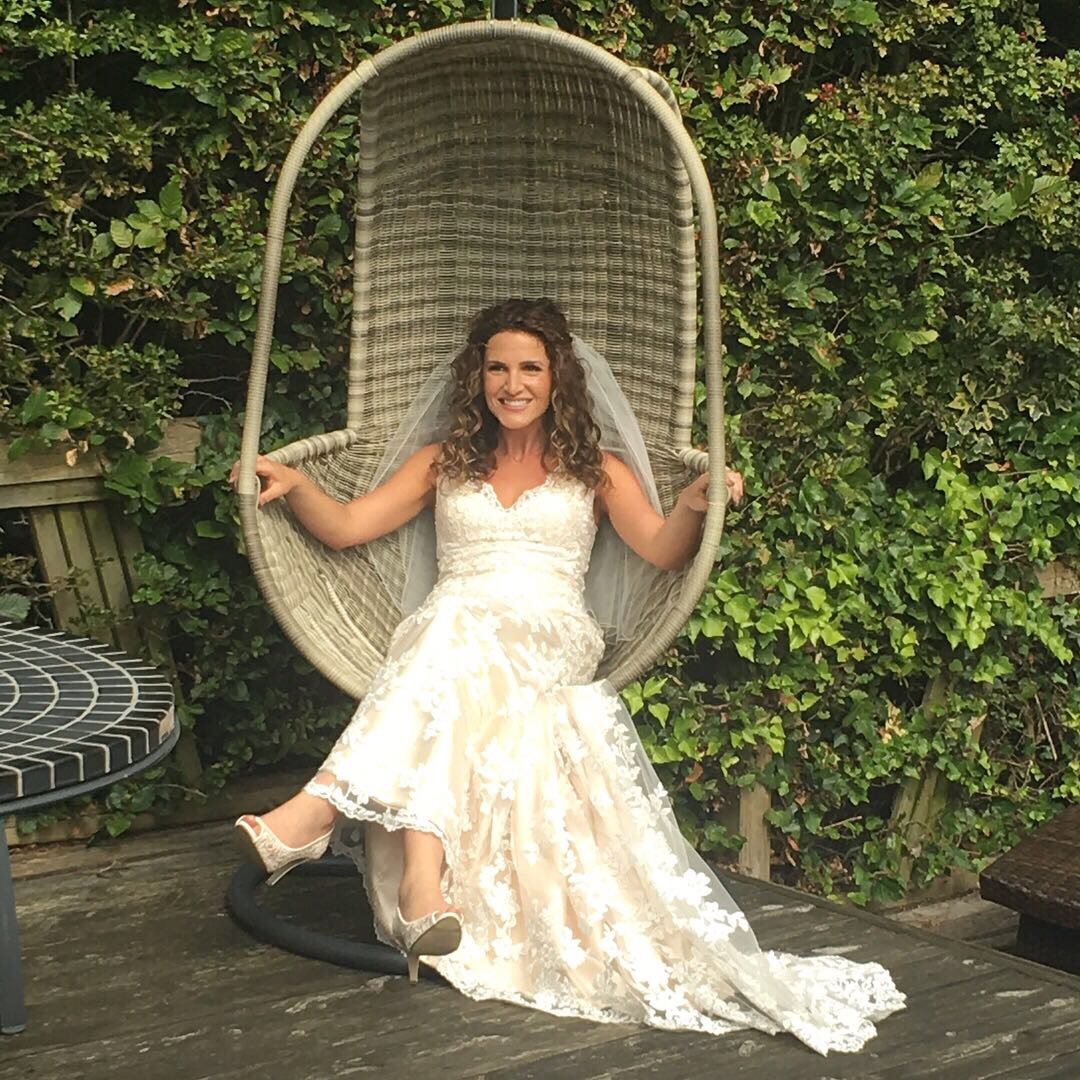 Samantha looked every inch the blushing beautiful bride, her dress was elegant and breath taking and looked fab on every single photo, we can't wait to view the professional wedding photos which were taken by Ruthless Images. Thanks also to Mulhern Media who were there to capture the whole day on video.
Samantha and Harry's day really was amazing for all involved, the wedding party and guests were all treated like royalty at the wedding venue and Smooth Operator proudly organised the whole day to an impeccable standard. If this is something you would like us to do for you please get in touch by calling 0113 262 276 we cater for all budgets and our service will be completely bespoke to you. Alternatively, you can send an enquiry by clicking here http://smoothoperatorltd.co.uk/contact/
We hope you have enjoyed reading this week's special feature as much as we have writing it