Smooth Operator had such an eventful weekend in Brighton that it has taken us days to recover! We are used to our events receiving a certain amount of attention, but never before has one of our weddings made national news for a ceremony that almost didn't happen due to a potential bomb threat.
Luckily, the threat was discovered to be a hoax and nobody was hurt. but the events of the day were certainly a test of everybody's resolve – and put our event planning abilities very much in the spotlight…
We had been planning a grand Jewish wedding in Brighton for months and months and everything was going according to plan and on schedule. We traveled down well prepared and confident that we were going to provide our best service ever. No one could have been prepared for what happened on the day.
On Sunday 3rd September 2017 the wedding of Dan and Gaby was taking place at the Grand Hotel in Brighton. Everything was going smoothly, the bride looked absolutely exquisite as she stood under the chuppah and everyone was laughing joyously at this once in a life time ceremony. All of a sudden the ceremony was interrupted by an alarm.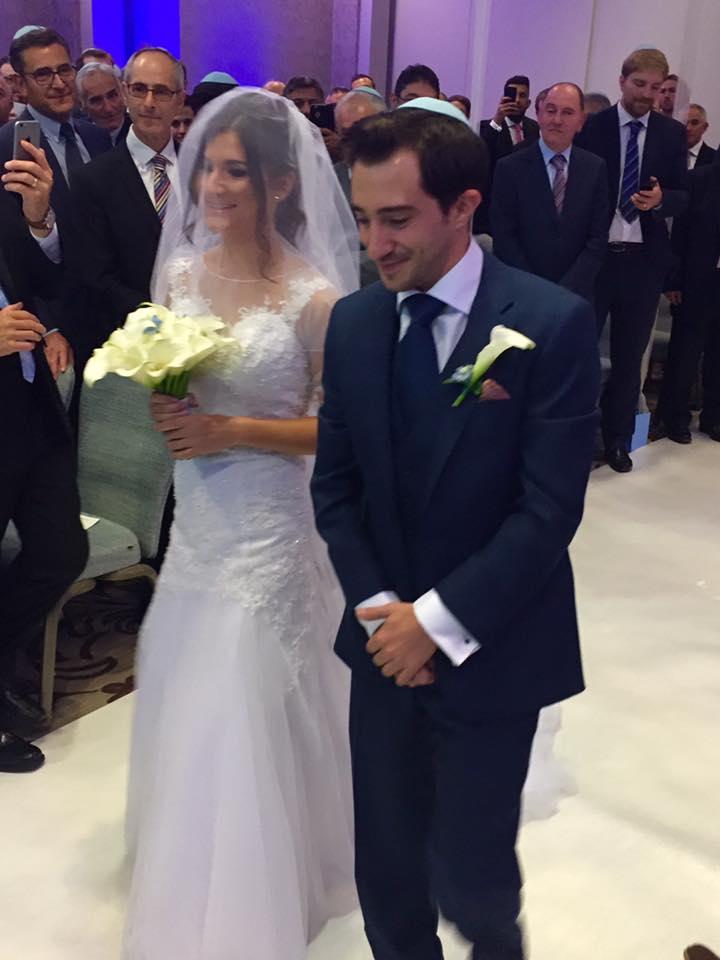 Laughter rippled around the room until staff members asked for everybody to be evacuated from the building immediately! News of a potential bomb threat had been reported nearby.
Sometimes in this life, your instincts just kick in and us wedding planners are not faint hearted in the slightest. Well experienced in preparing for any outcome, this certainly was a test of our adaptability, as we faced the prospect of spending the day in a different location.
We organised a new venue on the spot, thanks to the Brighton Hilton Hotel who graciously allowed us to continue the wedding there. A second ceremony was arranged on the spot as well as catering and entertainment. We sourced instruments and props from the local area and even provided impromptu sing alongs.
Our wonderful bride and groom handled this situation so well. They continued with their lovely wedding regardless of the bomb threat and hours later, we managed to get back to the original venue. The wedding celebrations continued long into the night.
The bomb scare was covered on the ITV News and The Jewish Chronicle interviewed our heroine bride about her event and we are delighted to say that she was effusive in her praise for our event management. While this was a drama that no one really could have predicted, all guests had a day to remember. We do feel very proud of all who helped allow this wedding continue.
It just goes to show all the need is love and determination to get through all things in life.
If you would like to read the full article in the Jewish Chronicle, please click here
For more information on our wedding planning service please contact us on 0113262 2876 or visit our services page